James Marlon Magas, is a Chicago-based composer and musician, known for producing raw electronic music.
In 1992, Magas co-founded the Ann Arbor, Michigan-based band Couch and the Bulb Records label, with Peter Larson. Bulb and Couch were both instrumental in kick-starting the American mid-western noise movement, influencing artists Andrew WK and Wolf Eyes. In 1995, Magas relocated to Chicago, forming the no wave band Lake Of Dracula, with multi-instrumentalist Weasel Walter. In 2000, Magas became solo electronic artist MAGAS and started the record store, Weekend Records and Soap, with wife Bridgette Wilson. Magas assembled his Wizardlook studio and began producing music and remixing other artists, as well as performing concerts in North America and Europe. In late 2013, he worked on the score to director Asia Argento's Incompresa (aka Misunderstood), which will premiere as an official selection at Festival de Cannes on May 22, 2014, as part of the Un Certain Regard section.
http://magasworld.com
https://twitter.com/JimMagas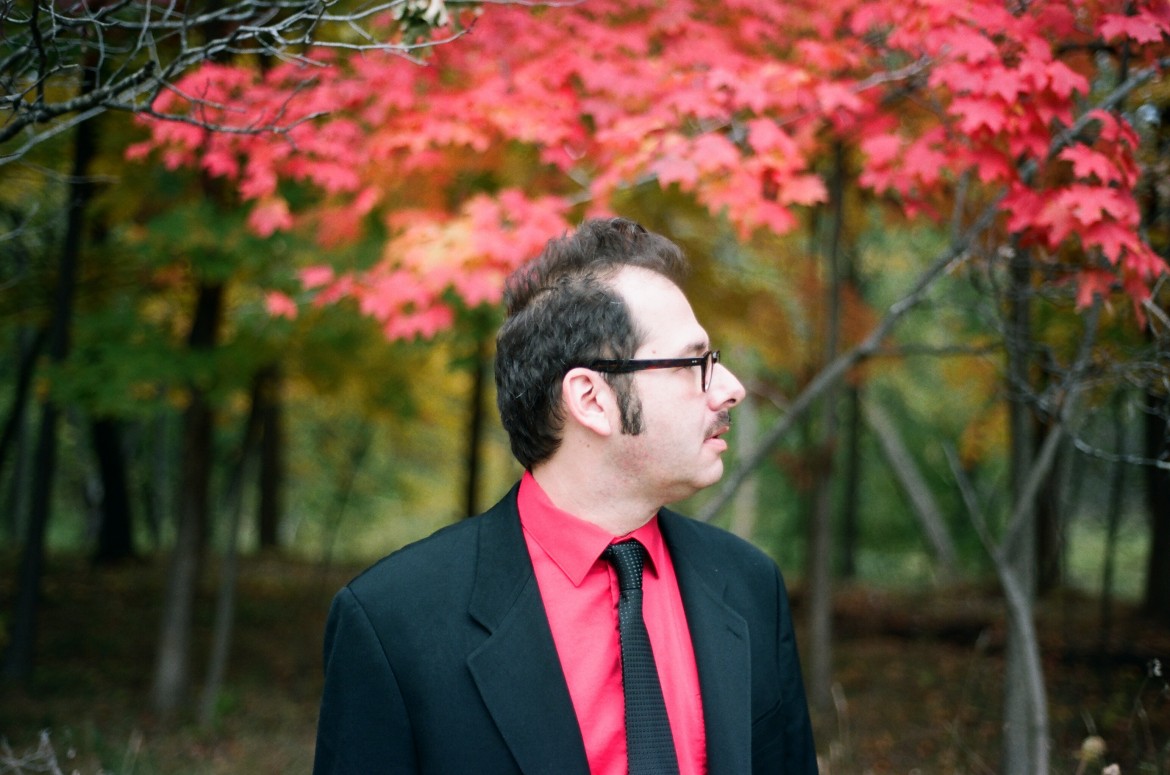 I think the titles of your records – Violent ARP, May I Meet My Accuser, Friends Forever and the Bad Blood EP – are misleading and secretive. What is the philosophical concept behind those albums and the main theme behind the whole project?
I try to create a title that is catchy and alludes to some sort of conflict, which is at the heart of every great story. Violent ARP was more or less a manifesto, a declaration of intent. My sound at the time. May I Meet My Accuser is a title that I stole from a bookstore masturbator, where I once worked. I told him to leave the store because a customer complained about his behavior. He asked "May I meet my accuser?" I thought it sounded good and transcended the original context. It was confrontational. Friends Forever sort of dealt with the cliche of being BFFs, the implausibility of it, and also the celebration of enduring friendships when they actually do occur. The title was simultaneously flippant and celebratory. Bad Blood just sounded cool and I was holding a grudge at the time. It just came naturally. All of these titles had specific situations that they were attributed to, but also general meanings that could be universal. I tend to work in layers and contradictions. Sometimes a title is just some catchy words that I later attribute meaning to. I also like alliteration.
Why did you choose Captain Beefheart – Safe As Milk as your favorite music of 2013?
There was a mono reissue of that album that year, thus making it fair game for a 2013 list. Captain Beefheart has always been a touchstone for me, artistically. I could never copy what he did, but when I heard his music, it changed how I thought about music. It was tough, surreal and a little frightening, yet playful, with a sense of humor. It broke convention. These are inherent qualities in much of the music I like. Someone walked into a club when I was DJing and said "I knew it was you on the decks because it sounded weird and mean."
Andrew W.K. cites you as the root and the source of his own musical background. What do you think about him?
I love Andrew! He has managed to create so much, out of nothing. I'm incredibly impressed with his work ethic and determination. He is never fails to surprise and impress. He moved to New York and wrote these incredibly catchy and bombastic songs, which quickly propelled him to playing around the world, doing lectures, TV shows, opening his own nightclub and much more. There is something very genuine about what he does, that also feels subversive. I think it's possible for both ideals to co-exist, as contradictory as they may seem. Andrew is someone who is always pushing harder and striving for more and I find that very inspiring. He has also been very generous and forthcoming toward me when asked about his roots.
Are you aware that you are an underground legend?
Every time I look in the mirror, I see a legend and I can't look away. HA! I am aware that I have long-time fans here and there. Every now and then I'll get a nice message from someone or an interesting offer. I think that if you hang around long enough without selling out or chasing trends, some people will respect you. To me, that's better than getting rich. I'm not trapped by some larger-than-life image. I can do what I want and I have been for over two decades.
When did you move onto synth-based mixture?
I started making electronic music in 1999. I got sick of my bands breaking up and I liked the degree of control working alone. I started with an Roland MC-505 Groovebox, but as my curiosity and skills developed, I moved on to different equipment that better suited my needs. I love working with electronics and sculpting sound. I'm always striving to learn more.
Do you have any particular musicians in mind, that you truly appreciate, at this time? A new icon?
I'm always discovering something new, musically. I'm never content to just stop learning, I'm always curious and obsessing over something. At this time, however, I'm feeling a little more visual and a little more film-minded. I recently saw Jacques Tati's Playtime and loved it. My interest between music and film swings back and forth like a pendulum and right now it's on the cinematic side. I recently saw Hiroshi Inagaki's Samurai Trilogy and enjoyed it a great deal. The last record I put on was Brigitte Fonfaine's Comme à la radio with the Art Ensemble of Chicago. Not exactly new, but it suits where my mind is right now.
What are your memories about Couch and the Bulb Records label? And how was your experience with Lake of Dracula and Weasel Walter?
I have fond memories of Couch and Bulb Records, for the most part. We existed to break rules and make people angry, especially other musicians who worked hard to hone their image and craft. We were naive and arrogant. We wanted to be out there doing it and showing that it didn't take years of training to make art. We dressed in suits, partly in opposition to the grunge styles of the day and partly to legitimize our ramshackle music. Bulb started as a vanity label for Couch and grew from there. Eventually, our volatile personalities clashed, so I moved to Chicago and formed Lake Of Dracula with Weasel Walter. Weasel and I wanted to refine and expand some of our favorite elements of Couch. Weasel was also a very uncompromising musician and person. The overriding memories of both these bands was that we were carving out our own sonic space and playing by our own rules.
How's changed, during the years, the cultural landscape of the record stores?
Over the years, record stores have come and gone. Chicago has been a vital city for them. Record store open and close on a fairly regular basis. Overall, there are far less record stores, overall, even though vinyl sales are up. Record stores have always been an important part of my life and I've been working in them for more than 20 years.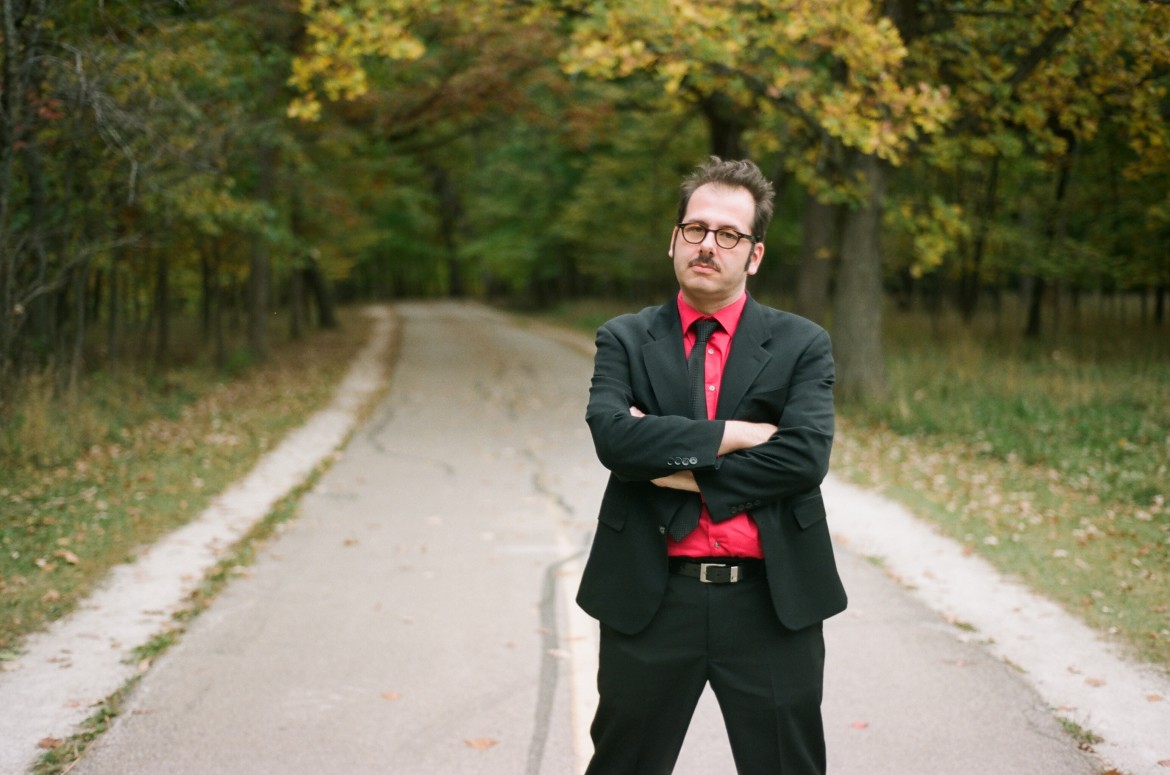 What about Weekend Records and Soap that you run with your wife in Chicago?
Weekend was a dream come true. We were able to do exactly what we wanted and even though I might work 60-80 hours per week, it was an absolute joy, because it was ours. We carried stuff that we believed in and that made it special. People tried to tell us what we needed to carry, but we mostly listened to our internal voices, as well as learning from our customers. People still speak fondly about the store. I still view it as a success, even though we went out of business. We did just what we wanted to do, for three-and-a-half years. The reason we didn't stay in business is that we were naive about how much money it would take to fund it. We started out too small and didn't have money for the rainy days. But I don't regret it in the slightest. I'd do it again if the conditions were ideal. There's nothing better than working for yourself.
Is it true that Pspoilers represents the first time you've written music with no vocals in mind?
I've written instrumental tracks before. My first EP, Double-Sided Magas, was mostly instrumental. With Pspoilers, I made a conscious decision to stop singing and focus on moodier music. I wanted to focus on different structures and possibilities and I figured that the best way to do that would be to stop thinking of the songs as vehicles for a live performance. I wanted to create other moods and explore different possibilities.
How was the creative process of Checkers?
Checkers was written very quickly, almost offhandedly. Some songs I spend a lot of time laboring over, but "Checkers" was spat out very quickly. TR-808 filtered through the Arturia Minibrute, with some Casio RZ-1 drums. One take, BOOM!
In your music, especially in Friends Forever, I feel a complex sense of humor. How was born that record and how's the collaboration with Ersatz Audio?
Well, I think there's a sly sense of humor running through most of my music, to greater or lesser extent, depending on the piece. There's also anger, sadness, joy and desperation. The relationship between Ersatz Audio and me began when we opened Weekend in 2000 and wanted to order some records from them. I was playing a show in Detroit and arranged to pick up some records from them. I suggested that maybe they might want to come to my show and we could make the exchange there. We did that and we became business allies. The next time I played in Detroit, I had developed my craft a bit more and they asked me to do a record with them. They asked if I would consider recording it with them in their studio and I was overjoyed at the prospect. This was the beginning of my analog education and cemented the foundation of a long and enduring friendship.
"Magas often sounds like an electro version of rockabilly punk favorites The Cramps" they wrote. You agree?
People have told me this before and I can't necessarily disagree. I love the Cramps. I listen to music constantly and I'm sure I vomit out all sorts of things. I've heard people say I sound like Cramps, Suicide, Black Sabbath, DJ Assault, Joy Division, Deep Purple, Elvis, Darkthrone, DAF and lots of other stuff. You are what you eat, so I try to have a good musical diet.
Is metal funny for you?
Heavy metal can often be funny, but it's also deadly serious, too. Like Lee Perry says "A serious joke." Metal is very powerful and beautiful, as it is angry and brutal. It can be many things and when done right, it is always intense. Metal will never die.
What is a "minimal sound" to you?
Minimal, to me is music that doesn't employ very many elements or changes. Minimal could be a hum, a crackle or it could be as much as a drum, bass and another sound or two. Or it could even be a lot of instruments focused on one sound. Minimal can be many things. It's almost more of an ideal or a feeling than a set of rules as to what it can be.
You were asked to develop several tracks that director Asia Argento had already written for Incompresa: what can you tell us about this opportunity?
Asia and I had been mutual fans of each other's art for some time. I was overjoyed when she asked me to contribute to Incompresa. She asked me for some music and I told her it would be my dream to work on the score. She sent me the script and I went to work. She gave guidance and ideas for variations on a theme. I started to develop ideas on the Fender Rhodes and sent these to her. She then responded with some strong and beautiful themes of her own, also written on the Rhodes. I wanted the music to sound delicate and beautiful, like a young girl. I worked very long and hard to capture the emotion of the film and the character of Aria, to color the scenes, but in a way that wouldn't be distracting. To help accomplish this, I sought the assistance of some very gifted string players, Fred Lonberg-Holm and Julie Pomerleau as well as my old friend Weasel Walter, who played clarinet.
Did you also develop some themes of your own for Incompresa (Misunderstood)?
Before working on the melodies that Asia had written, I had written my own theme and variations. The main theme was used in the scene with the fireplace, called "Goodbye Cruel World." Asia's themes and my themes were separate melodies, but they were united in the instrumentation and execution. They used the same root chord or at least that's how I interpreted them and united them with what I had written. At the time, I felt like we had an almost telepathic communication, so our ideas were flowing into one another. There was one scene which was sort of an unconscious melding of both themes. It was a joy to work on the melodies that Asia had written, as she has a strong ear and a great knowledge of music. Working with her was a great experience.
Have you been approached to write music for any other movies?
One of the very first electronic pieces that I wrote was for a short Super 8 film that my wife had done in the late '90s, called Lina's Zombie Baby. A few years ago, I composed a track for a film called The Syriana Tate Interview, which is forthcoming. I've also been asked to do some sound design. I'm very keen on doing more scoring, so hopefully more opportunities will arise.
Could you describe the Chicago's vibe nowadays?
Chicago is a really fun and vibrant town with lots of things happening all the time. I don't really go out much these days, but I often hear about all the great things that I've missed. There is a very diverse and rich musical landscape, with lots of new stuff happening all the time.
What Detroit's Adult represents for you?
Adult. are very good friends and they represent a true independent mindset. They've made a great life for themselves in Detroit. They represent the city and give back to it. They are true artists and do what they want. They are incredibly talented in almost everything they do, be it painting, photography, building, film-making or skateboarding.
When are you going to do another record?
A new Magas 12″ EP entitled Machete King that will be released in early 2015, on the Low Hanging Fruit label, via Kompakt Distribution. It features all-analogue electronic instrumental tracks produced in my Chicago studio, Wizardlook. I've also got a couple of interesting collaborations in the works, which I will announce when the time comes.
What are your interests, except music?
I enjoy cinema, reading and spending time with my family.
Who are your traveling companions?
I travel alone, with my family or whoever I happen to be touring with at the time. I've done tours with Adult., Viki, Luke Eargoggle, DJ Enden, Speculator and DJ Stel-R.