MELODY MEMORIES by Cédric B. von Sydow
WATCH the Project on KICKSTARTER – Click HERE
NYC pianist, Mark Birnbaum, takes a trip down melody memory lane in Paris 40 years later. An adventure captured by Cédric B. von Sydow.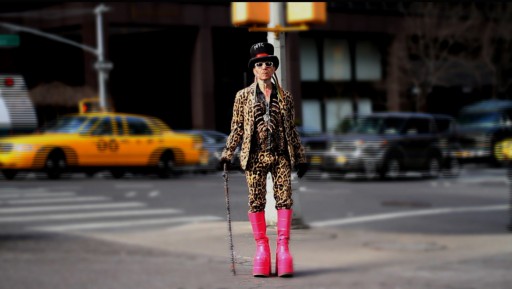 Cédric, what does your project "Melody Memories" deal with?
ENGLISH (translation by Charlotte & Cédric B. von Sydow)
"Melody Memories" is about Mark Birnbaum, a mélange between the Mad Hatter and Jelly Roll Morton, he's an eccentric and talented New York City pianist who spent one magical year in Paris in 1974. Forty years later we take Mark back to the City of Lights to seek out his old friends and favorite places. Like a musical, emotional and of course humorous journey, the documentary explores what has changed, and what remains eternal, in both the cities and the man.
Quel est le sujet de votre projet "Melody Memories"?
FRENCH (original)
"Melody Memories" parle de Mark Birnbaum, un mélange entre le Mad Hatter et Jelly Roll Morton, un excentrique et talentueux pianiste new-yorkais qui a passé une année magique à Paris en 1974. Quarante ans plus tard, nous retournerons avec Mark dans la Ville Lumière où nous irons à la recherche de ses anciens amis et de ses endroits préférés. Un documentaire où se mêleront musicalité, émotion et sans aucun doute, humour. Nous découvrirons ce qui a changé, et ce qui reste éternel, à Paris mais aussi chez Mark Birnbaum.
What Mark Birnbaum represents for you?
ENGLISH (translation by Charlotte & Cédric B. von Sydow)
Mark is like an onion, he's a man with multiple layers. One is the outside, leopard clothes, pink platform shoes, necklaces, the Mad Hatter hat… Under this protective skin you find a really well-educated man, with a great talent. It really shows that sometimes to judge people at the first sight is not a good idea, you must dig a little to find something incredible. It's like a diamond, when you find it in the cave or somewhere else is not the same as the one you find in a jewelry shop. The thing that I've liked when I first met Mark, is that I went over the cover and got interested in the inside. I was surprised when I finally knew the man, discovering his talent with the piano. One day, I was moved by hearing from him: "I will never go back to France." That day, he was so sad and he revealed to me his memories of Paris in 1974, and this was the starting point of the subject of my documentary: bringing Mark back to Paris 40 years later.
Que représente Mark Birnbaum pour vous?
FRENCH (original)
Mark est comme un oignon, c'est un un homme avec plusieurs couches. De l'extérieur, il y a les vêtements léopards, les plateformes roses, les colliers, le chapeau du Mad Hatter, etc. Sous cette peau protectrice on peut découvrir un homme bien éduqué et qui a beaucoup de talent. Ceci montre que parfois juger une personne sur son apparence est absurde. Il faut parfois creuser un peu pour découvrir quelque chose d'incroyable. C'est comme un diamant, quand on le trouve dans une grotte ou autre, il n'a pas la même apparence que celui que l'on trouve ensuite dans une bijouterie. Ce que j'ai aimé lors de ma première rencontre avec Mark c'est que je suis allé outre son apparence et je me suis intéressé à sa véritable personne. J'ai été surpris, quand j'ai appris à connaître Mark, de découvrir son grand talent de pianiste. Un jour, il m'a ému lorsqu'il m'a dit qu'il ne pourrait plus retourner à Paris… Ce jour là, il était triste et il m'a raconté ses souvenirs de son séjour à Paris en 1974. C'est à ce moment là, que l'idée de faire un documentaire sur Mark retournant à Paris 40 ans plus tard est né.
How will you tell the story, technically?
ENGLISH (translation by Charlotte & Cédric B. von Sydow)
After having spent months with Mark Birnbaum in New York City, I am going to put an HF mic on Mark and I will follow him for a week in Paris with my camera. His voice but also his thoughts (that we will do in post production) will give the "tempo" of the documentary as much as his music. In a way, it will be like Anthony Bourdain food TV show. The artist will mark the difference between the Paris of 1974 and the Paris of today. For example, the Center of Georges Pompidou that was under construction in 1974 and was officially opened on January 31st 1977. As well as the Louvre pyramid that didn't exist in 1974 as it was built in 1989.
Techniquement, comment allez-vous raconter cette histoire?
FRENCH (original)
Après avoir passé des mois à New-York avec Mark Birnbaum, je vais le suivre dans les rues de Paris avec ma camera en lui mettant un micro HF. Ce documentaire sera rythmé par la voix de Mark ainsi que ses pensées qui seront ajoutées lors du montage au même titre que sa musique. Pour vous faire une idée, ce sera un peu comme l'émission de cuisine d'Anthony Bourdain.
Mark comparera le Paris de 1974 et celui d'aujourd'hui. Par exemple, le Centre Georges Pompidou qui était en construction en 1974, et qui a été terminé d'être construit en 1977. De même pour la Pyramide du Louvre, qui a été construite en 1989, n'existait pas lors de son séjour à Paris.
What's your background?
ENGLISH (translation by Charlotte & Cédric B. von Sydow)
I was born in France. I've studied art at L'Ecole Des Beaux Arts in Toulon and at La Villa Arson in Nice where I got my master. I worked as an assistant for the artist, Ben, for four years. Then, I worked as an actor in the movie industry. I made some appearances in "Entrusted", "The Diving Bell And The Butterfly" and "Slovenka". At the same time, I began my career as a behind-the-scenes documentaries director. I worked with Steven Spielberg – "Minority Report", Martin Scorsese – "Shutter Island", Brett Ratner – "Rush Hour 3", Steven Daldry – "Extremely Loud & Incredibly close", etc. In parallel, with my friend Jean Dalmasso, I created Débric & Débroc: an educational and madcap series of short-features.
Quel est ton parcours?
FRENCH (original)
Je suis né en France en 1970. J'ai étudié à l'école des Beaux Arts de Toulon, puis à la Villa Arson à Nice où j'ai eu mon diplôme national supérieur d'expression plastique (DNSEP) avec les félicitations du jury. Pendant ses années d'études, j'ai été l'assistant de l'artiste Ben. Après avoir terminé mes études, j'ai travaillé dans l'industrie du cinéma. J'ai fait quelques apparitions dans "Entrusted", "Le Scaphandre et le Papillon" et "Slovenka". Au même moment, j'ai commencé ma carrière en tant que réalisateur de making-of. J'ai eu l'opportunité de travailler pour Steven Spielberg sur "Minority Report", Martin Scorsese sur "Shutter Island", Brett Ratner sur "Rush Hour 3", Steven Daldry sur "Extrêmement fort et incroyablement près", etc. De plus, je réalise avec mon ami Jean Dalmasso, "Débric & Débroc, une série de petits courts-métrage à la fois loufoque et ludo-éducative.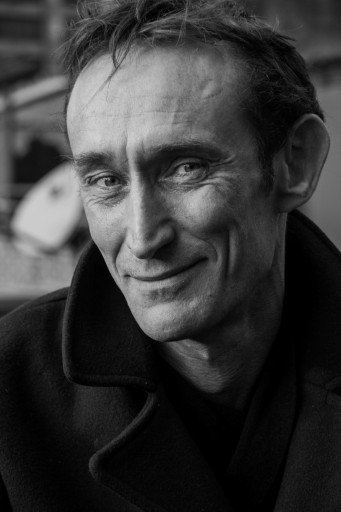 How was working as a behind-the-scenes documentaries director and why did you choose this particular sector?
ENGLISH (translation by Charlotte & Cédric B. von Sydow)
In the beginning, I went to L'Ecole Des Beaux Arts because I wanted to do something else than my father… But little by little, I thought that behind-the-scenes documentaries were the best film school. In certain countries, the movie industry is really compartmentalised: actors must stay with actors, the light department is with the light department, the grip department with the grip department, props with props, etc. All these people don't really exchange knowledge among themselves, but if you're a behind-the-scenes documentaries director, you're lucky to spend time with every department of a movie. I advise people who want to be a movie director, to make behind-the-scenes documentaries.
In my documentaries, I try to avoid boring interviews; I prefer to show the real work of the people, even the guy who makes the soup.
Comment était-ce de travailler entant que réalisateur de making-of, et  pourquoi avez-vous choisi ce secteur en particulier?
FRENCH (original)
Au départ, j'ai fait les beaux arts pour ne pas faire comme père mais petit à petit le virus du cinéma m'a rattrapé et j'ai trouvé que les making-of de film étaient la meilleure école possible de cinéma. Il faut savoir que dans certains pays, le cinéma est très cloisonné, les acteurs sont avec les acteurs, les électros sont avec les électros,les machinistes avec les machinistes, les décorateurs avec les décorateurs, etc. Tout ce petit monde ne se mélange pas vraiment mais quand on réalise des making-of on a de la chance de passer du temps avec chaque corps de métier que constitue un film.
Je conseille à chaque personne qui voudrait devenir un jour réalisateur de faire des making-of.
Dans mes documentaires j'essaye d'éviter les interviews ennuyantes; je m'intéresse plutôt au travail des personnes du plateau de tournage, même celui qui prépare la soupe.
You're also an actor: who's one of your movie icon? After the documentary, will you go back to acting?
ENGLISH (translation by Charlotte & Cédric B. von Sydow)
My dad, of course. Max Von Sydow. I had the opportunity to act in few movies and also in my short films "Debric & Debroc", but I feel more comfortable behind the camera. If I had an opportunity to get a part in a movie, I would not refuse it because movies are like fish-tank and I love to swim.
Vous êtes aussi un acteur: quelle est votre référence dans le cinéma? Après, le documentaire, allez-vous travailler en tant qu'acteur?
FRENCH (original)
Mon père, bien sûr. Max Von Sydow. J'ai eu l'opportunité de jouer dans quelques films ainsi que dans mes courts-métrages "Debric & Debroc", mais je suis plus à l'aise derrière la caméra. Par contre, si on me propose un rôle dans un film, j'accepterais. Dans le milieu du cinéma, je me sens comme un poisson dans l'eau.
How exactly is your father perceived in France? And in Hollywood?
ENGLISH (translation by Charlotte & Cédric B. von Sydow)
I think he is less known in France than in Hollywood. In France, my dad has more freedom than in Hollywood. My mother and him live in Paris and they can go shopping peacefully without be bothered by paparazzi. He is a cinema Legend, really tall, when you see him you don't want to bother him, he inspires respect.
Comment est perçu votre père en France? Et à Hollywood?
FRENCH (original)
Je pense que mon père est moins connu en France qu'à Hollywood. En France, mon père a plus de liberté qu'à Hollywood. Mon père et ma mère vivent à Paris et ils peuvent faire leurs courses paisiblement sans que les paparazzi les dérangent.Mon pére est une légende du cinema, il est trés grand,et quand on le croise on a pas envie de l importuner, il inspire le respect.
What about your father and you: what kind of cultural relationship do you have?
ENGLISH (translation by Charlotte & Cédric B. von Sydow)
The relationship that I have with my dad is really good. Max is my dad by adoption, and what's really strange is that we are very close, mentally and physically. I look up to him, he is my spiritual father, he is an example for me. I always call him "My Jedi Master", because for me he's a real Jedi Master, one of the biggest. And funny thing Variety has just announced that my dad will be part of the next "Star Wars". I cross my fingers, and hope he will be a Jedi… Who knows?? He never let me down but he wants that I succeed on my own. As he always says "to be successful, there is no secret, it's just about work, work, and work". In addition to all the knowledge my father gave me, I learned something else: the ability to adapt. That's why I was not afraid to speak with Mark.
A propos de votre père et vous: quelle relation avez-vous?
FRENCH (original)
La relation que j'ai avec mon père est très bonne. Max est mon père adoptif et ce qui est étrange c'est que l'on est très proches mentalement et physiquement. Je l'admire, c'est mon père spirituel, il est un exemple pour moi.Je l ai toujours appelé mon maitre Jedi car pour moi c est un vrai Maitre Jedi, un des plus grand.Cela est assez drôle, Variety a annoncé il y a 5mn que Mon Pére faisait parti du cast du prochain Star War, je croise les doigts pour qu il soit un Maitre Jedi, on ne sais jamais. Il ne me laisse jamais tomber mais il veut que je réussisse par moi-même. Comme il dit toujours "pour réussir, il n'y a pas de secrets, il faut juste travailler, travailler, et travailler". En plus de toutes les connaissances qu'il m'a apportées, il m'a appris à m'adapter à différentes situations… C'est pourquoi, je n'ai pas eu peur de parler avec Mark.
Which are your main "cinematic" fantasies?
ENGLISH (translation by Charlotte & Cédric B. von Sydow)
I had my fun as a behind-the-scenes documentaries director but what I want to do now is to be a movie director. On one side, I would like to make drama movies, and on the other, making comedy movies with my friend Jean Dalmasso, in the spirit of my short films "Debric & Debroc".
Quelle est votre principal fantasme cinématographique?
FRENCH (original)
J'aime mon métier mais ce que je veux faire c'est être réalisateur de long-métrage. D'un côté, je voudrais réaliser des films dramatiques, et de l'autre, des comédies avec mon ami Jean Dalmasso, dans l'esprit de mes courts-métrages "Debric & Debroc".
What do you think of French cinema?
ENGLISH (translation by Charlotte & Cédric B. von Sydow)
This is a vast question… French cinema started in 1894 with Les Frères Lumière until now. If you want me to give some directors that I love… there is Georges Méliès for his magical creativity, Jean Cocteau and Jacques Tati for their poetry. Now, there is Michel Gondry, Albert Dupontel… This list has no end. But when you say "French cinema" I think to all the people who are involved in the French movie industry.
In France people working in the arts and entertainment – from circus clowns, choreographers, actors and musicians to camera operators,etc – have a special unemployment benefit system. An actor or technician must work for 507 hours in 10-and-a-half months to gain benefits for the fallow periods between intermittent contracts. Known as "intermittents du spectacle system". It's unique in the world; I hope this system would last forever even though the current economic system, that gives less and less space for art and creation
Qu'est-ce que vous pensez du cinéma français?
FRENCH (original)
Cette question est vaste… car le cinéma français a commencé en 1884 avec les Frères Lumière et perdure toujours. Si vous voulez que je partage avec vous quelques noms de réalisateurs que j'admirent… Je pourrais vous citer Georges Méliès pour sa créativité magique, Jean Cocteau et Jacques Tati pour leur poésie et aujourd'hui, Michel Gondry, Albert Dupontel… Mais cette liste est sans fin…
Mais quand vous me parlez du cinéma français, je pense à toutes les personnes qui travaillent dans le cinéma français. En France, les personnes qui travaillent dans l'art et le divertissement (des clowns, chorégraphes, acteurs et musiciens aux chefs opérateurs,etc) ont un système d'allocation chômage spécial. Un acteur ou un technicien du spectacle doit travailler 507 heures en 10 mois et demi pour pouvoir bénéficier d'allocations pour ses périodes d'inactivité entre ses contrats d'intermittent. Connu sous le nom d'intermittents du spectacle, ce système est unique au monde et j'espère que ça va durer malgré le système économique mis en place qui laisse de moins en moins d'espace à l'art et à la création.